AudioFormat
AudioFormat is a simple, unobtrusive audio format converter for your GNOME desktop. It can be used as a standalone application or integrated with Nautilus. It uses the desktop-wide audio profile settings.
AudioFormat is available under the terms of the BSD License.
News
2008-01-13: Version 0.6 released!

Fixed installation on Python versions with micro version numbers
The executable can now be run from the source directory
Fixed filtering of dragged non-music files
Filter out m3u files
Performance enhancements: byte code compile the library file and the Nautilus extension, replace Glade file searching with fixed path set at installation time
Fixed the convert progress view layout
Better error handling: all errors should now be shown to the user, either as an "unexpected error" or with a better explanation
Fixed the Nautilus extension so it reacts properly to the Cancel button, stopping the conversion if one is in progress.
Screenshots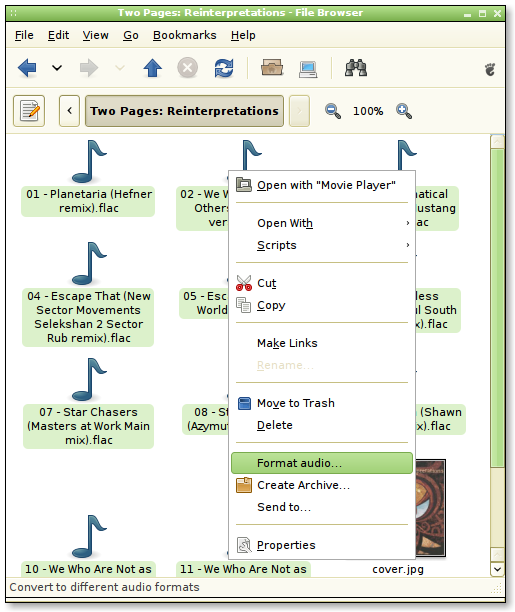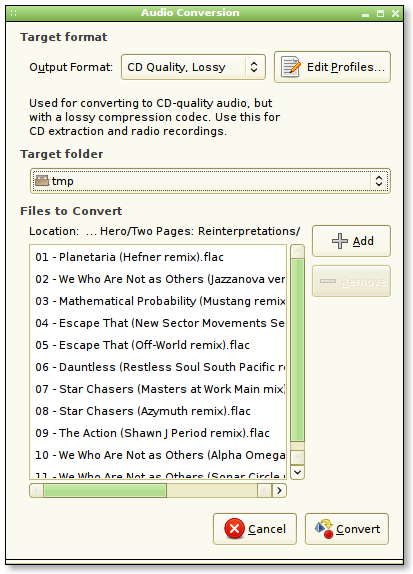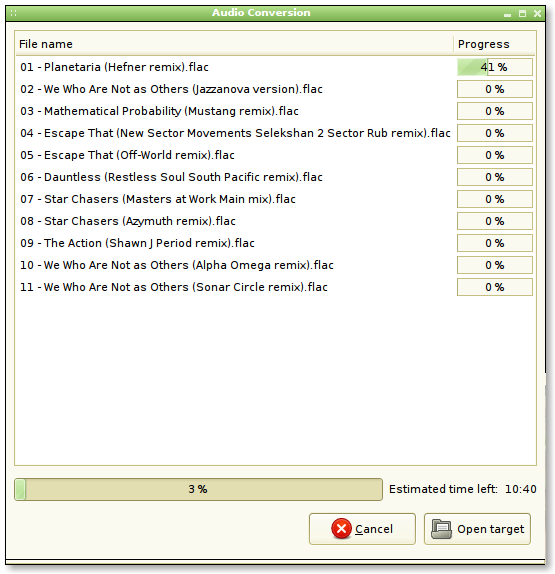 Dependencies
How to get it
You can the download the latest release.
The development tree is available on Launchpad.
Developer contact